South Florida Courier Systems
System Guide
Logging In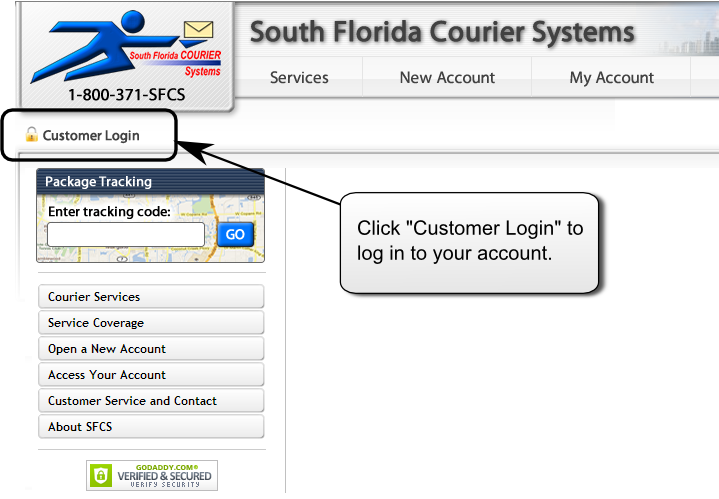 ---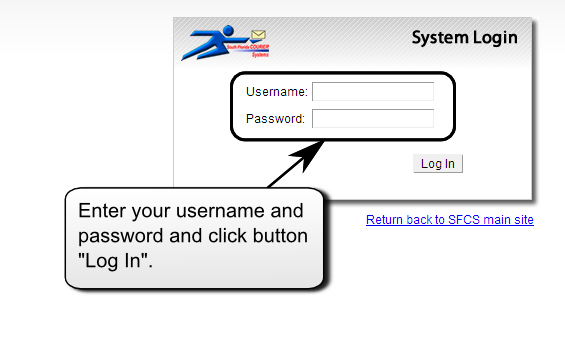 Scheduling a Pickup

---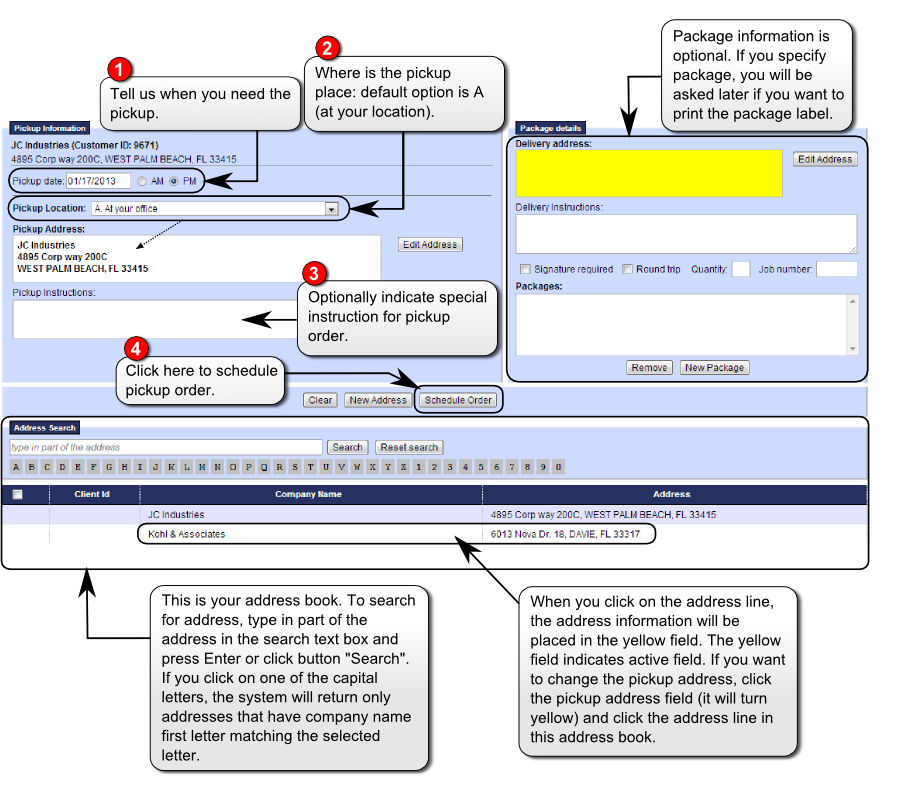 ---
After clicking "Schedule Order", a prompt will pop up to confirm that you want to create the pickup order. Click "OK" to proceed.

---
Successful creation of the pickup order is followed by a confirmation dialog with basic information about the pickup order, including the confirmation number.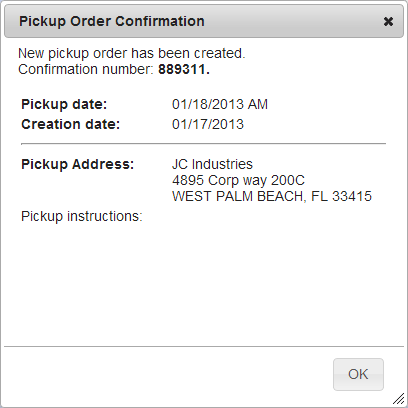 ---
If you also specified delivery address on your pickup order, the system will ask you if you want to print the package label. Clicking "OK" will display a pop up window with the label (PDF) you can print.

---
Example of the package label. Print the label and place it on the package.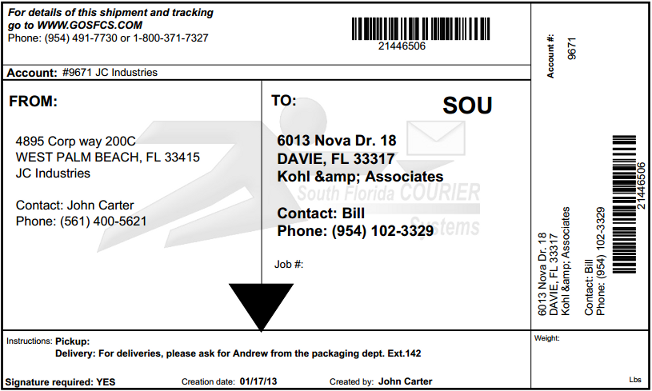 Creating Labels

---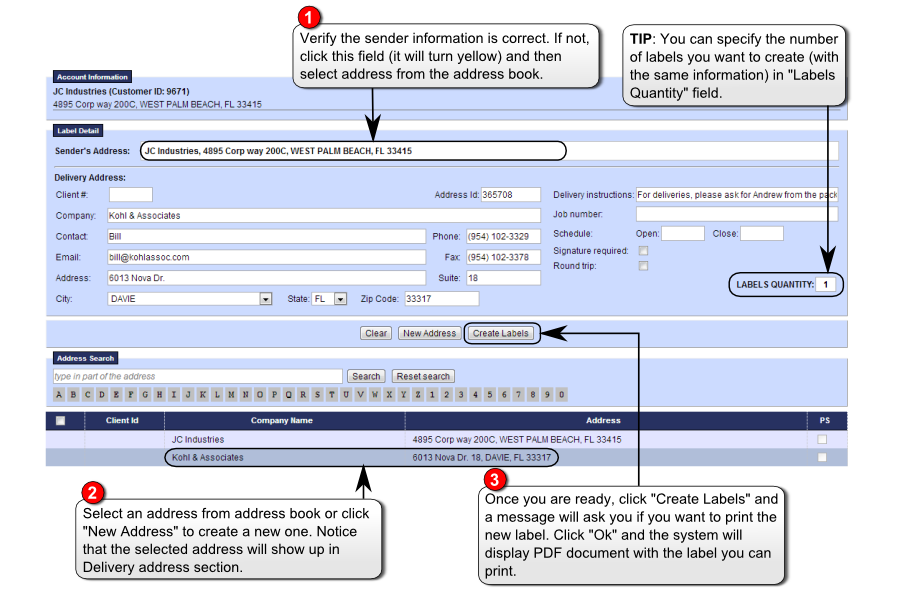 Creating Multiple Labels

---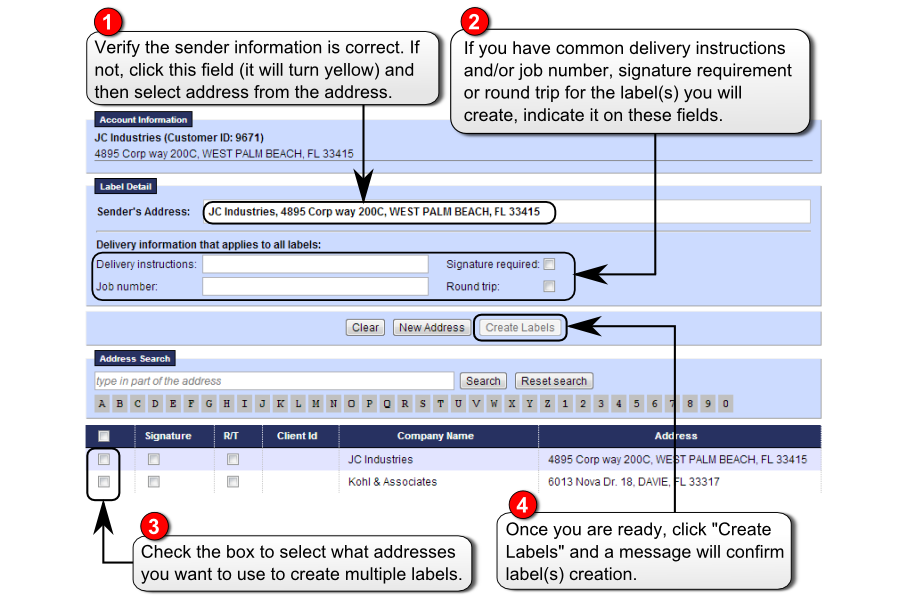 Labels Summary

---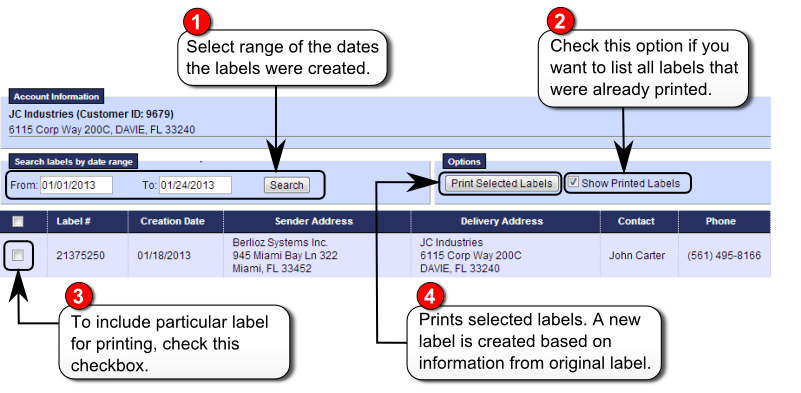 Address Book

---